FULL RANGE OF BENEFITS
FROM A SINGLE SOURCE
We provide you not only with high-quality and tailored GRP products,
but also with passionate and competent all-around service.
FULL RANGE OF BENEFITS
FROM A SINGLE SOURCE
We provide you not only with high-quality and tailored GRP products,
but also with passionate and competent all-around service.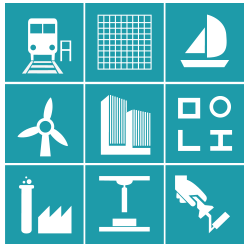 We offer on-site consultation, take measurements and develop the most economical solution for your building project
As your reliable partner, we will ac- company you in the implementation of your project, from the concept stage through to completion, and – if you like – even beyond.
Thanks to our years of experience in structural engineering, we can draw up the necessary CAD drawings and plans and work out the associated static calculations. The components are purpose-built for you
in our plant and are installed by our reliable composite installers. With a service agreement, you can ensure the future maintenance of your facility by CTS.
The consultation, planning, production and installation are monitored by our own quality management as well as by independent institutions. For high-quality techni- cally sound constructions – and 100% satisfaction for you.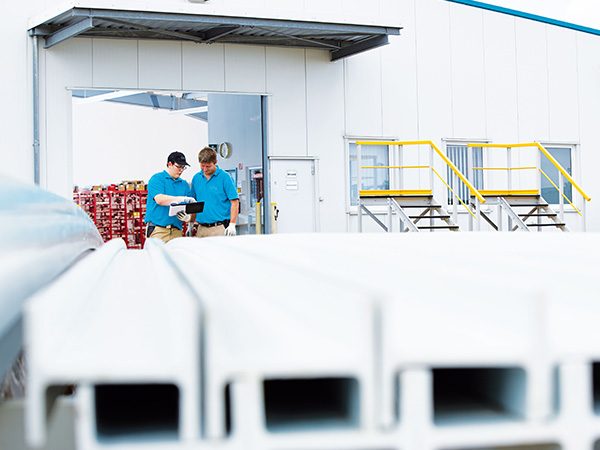 EXPERIENCE MEETS VISION.
With CTS, there is a system not just for technology, but also for success. It is based on first-class technical expertise, coupled with visionary passion and excellent close customer relations.
Our mission is to be, and remain, the first port of call for composite materials. To achieve this mission, we work closely and individually with our customers and partners. Problems are solved, applications optimized and the substitution of conventional materials enabled in a range of areas. Our committed and established team follows a consistent quality management model and provides 100% customer satisfaction with adherence to deadlines, flexibility and a partner-driven approach.
Driven by this passion, we were able to extend our range of services in recent years and implement key innovations and system developments for the applications of the future. Through constant research and development, we have become a technology leader in Germany and Europe and will continue to expand this position in the growth regions of tomorrow.
We know that global thinking and actions as well as openness towards international cooperation are the foundations for the continuing successful expansion of our company.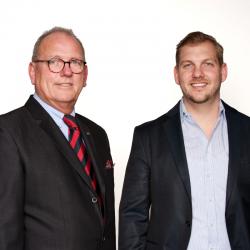 Left: Joachim Wilczek
Company founder and managing director
Right: Philipp Wilczek, managing director
"It´s time to say goodby"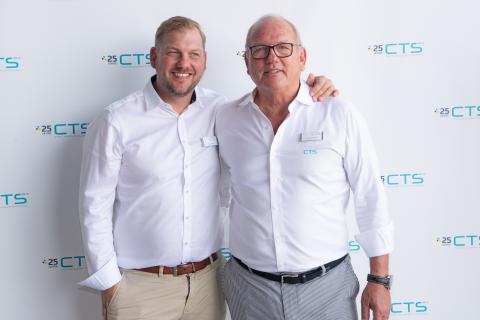 After more than 25 years, it is time for me to hand over the company and resign from my position as Managing Director.
It is a special pleasure for me and it also touches me with pride that my son Philipp Wilczek will continue to lead the CTS Composite Technology Systems as exclusive managing director from January 1st 2020.
Philipp has been with the company since 2005 and has been general manager in CTS since 2017 together with me. As the founder and shareholder I will continue to be available to the company as an advisory board.
I am sure that my son - together with our experienced team - will be a reliable, experienced and competent business partner as he has been in recent years.
I would like to thank you all for the always valuable, fair and trusting cooperation. And who knows what ways to meet again: the world is so small.
With kind regards and thank you!
Joachim Wilczek
At the end of my very eventful business life, I have fulfilled my heart's desire and launched the community foundation "Danke Geesthacht". With this foundation, I would like to primarily support people, families and children who are not on the sunny side of life. For more information please visit (it is only german version) www.danke-geesthacht.de
Maybe you are also one of the supporters and give your heart a little jerk?
"Foundation Danke Geesthacht"
IBAN: DE 39 2306 3129 0000 1850 60
BIC: GENODEF1RLB Name of bank: Raiffeisenbank eG
21481 Lauenburg/Elbe